GABRIELLE SZYNKARSKY

Written by KRISTIE WILLIAMS

Logging into our social media apps is the digital version of walking through Times Square. Think bright lights, stampedes of people, contemporary advertisements, shopping galore but online and our pace is contingent on how slow or fast we scroll. As someone who spends check on check on check via Instagram click-to-buy ads I've noticed brand difficulty to cut through the clutter and users struggling to source originality. When a brand does manage to stand out for its creativity and style its quickly replicated by fast fashion or larger name fashion houses. I stumbled across fashion label BRIELLE (brielle_officielle on IG) and thought "this is chic, this is different, this is cool" which resulted in a follow and long term design admiration.


BRIELLE founded in 2018 by Montreal-based designer and former Alpine ski racer Gabrielle Szynkarsky is a luxury clothing line worn by celebrities like Kourtney Kardashian, TEMS, Jade Thirwall, Lauren Jauregui and countless influencers. Inspired by the fit and mold of downhill race suits that hug a woman's body and Marilyn Monroe's famous swimsuits you'll find her signature jumpsuits form fitting to flatter. Collections have been inspired by poetry written by the designer herself, songs, nature, and various personas. Hand-picked vibrant colored fabrics ranging from turqiose crushed velvet to cosmic silver faux sealskin offer a variety of looks for different occasions. Head pieces she refers to as "hoods" that are reminiscent of actresses who wore silk scarves in the old Hollywood era alongwith opera style gloves that seamlessly connect to her signature catsuits and rompers.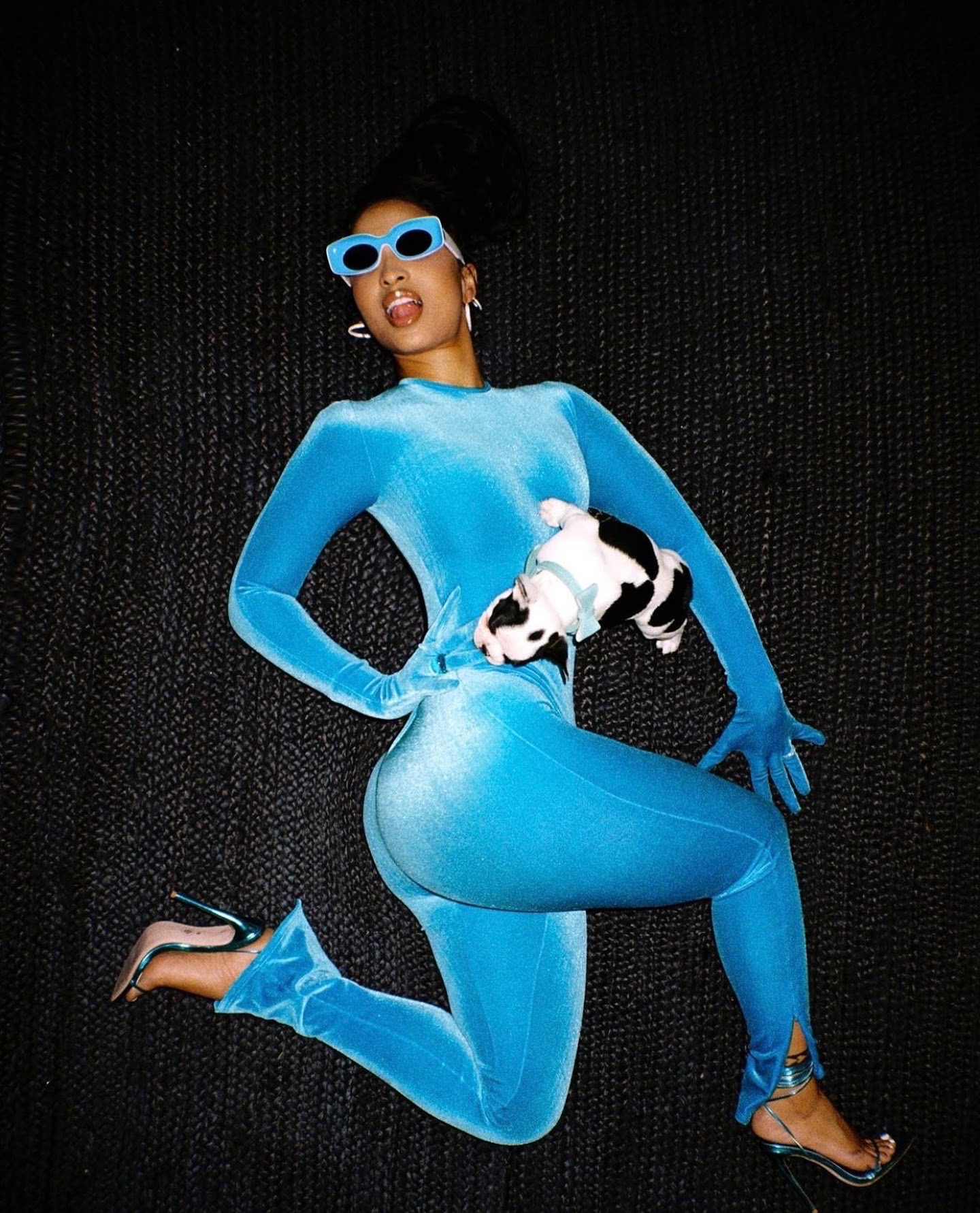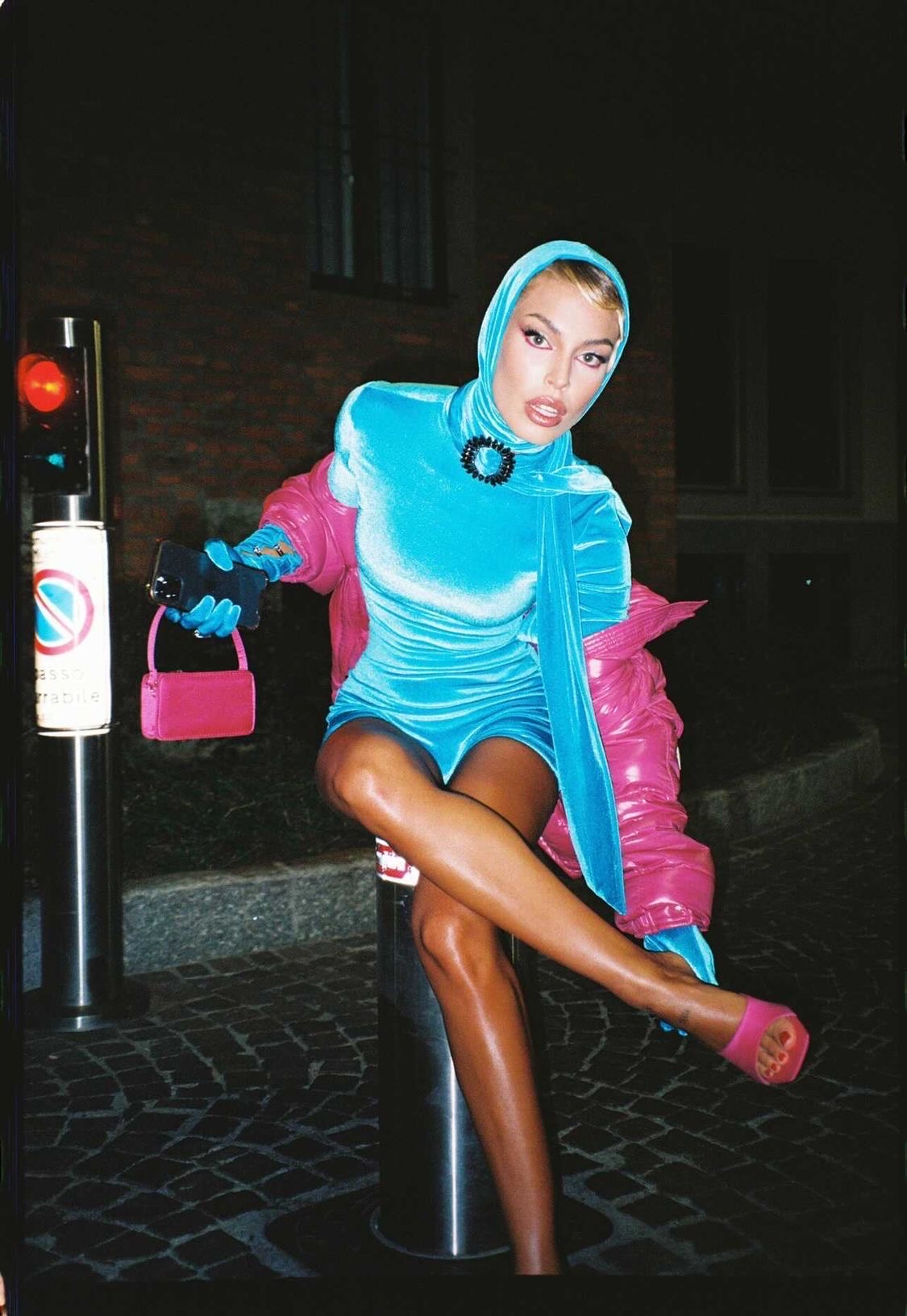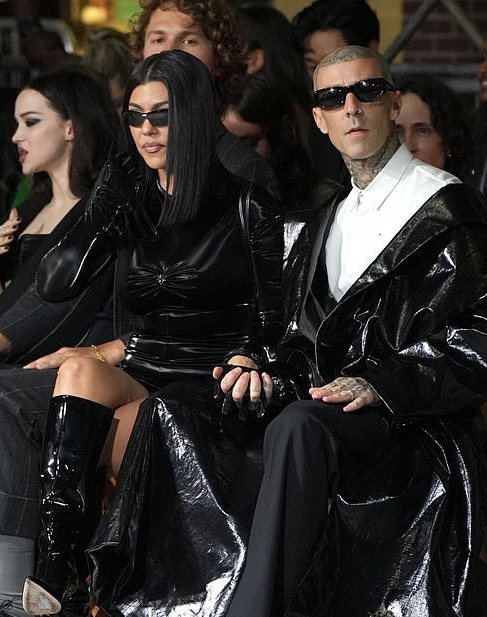 Szynkarsky comes from a designer household—her mother a designer and father works in the fashion industry. She says "I felt the fashion design blood running through my veins and I would sketch garments in my sketchbook duirng my free time after ski training." BRIELLE designer unable to ski after surgery continued her education and started her journey into fashion. It's been five years since Gabrielle Szynkarsky launched BRIELLE—her consistency and technique have been recognized; her designs featured in magazines Hypebae, Harper's Bazzar Serbia, and ad campaigns she herself artistic directed have gone viral.


Now what's next for the talented, multifacted, high-end designer Gabrielle Szynkarsky and her label BRIELLE? Check out our extensive interview below.

How did you begin designing clothing?

My family has been in the industry for 40 years now. My mother is a fashion designer and my father is involved in the business side of the industry. I grew up with my mother designing and constantly creating around me. From a young age I began wanting to create just like my mom. She would come home from London & Paris business trips and bring samples of garments that you just could not find in Montreal. I would go to my parents office and run in the warehouse and brush my hands through all of the giant long rows of fabric swatches and play dress up with the samples that could not even fit me. I realized growing up that I had a passion for this and had a path in fashion waiting for me to start after ski racing. I felt the fashion design blood running through my veins and I would sketch garments in my sketchbook duirng my free time after ski training.

Tell us about your transition from Alpine ski racer to fashion designer.

I grew up with the dream of being in the Olympics. I really did have a chance, it was not just some childhood dream, it was very much achievable at the level I was racing at.

For 12 years, I pretty much devoted my life to Alpine ski racing. I was very much dedicated to my sport and my goals. I had attended a high level ski racing academy in Vermont, I was traveling the world to places like Austria, Chile, Switzerland, Argentina, USA and Canada for ski training. I did not attend many high school parties or normal teenage activities, I was always away training and in the summers if not skiing, I was dry-land training 6 days a week.


When I was 19, come spring time I found out from a surgeon that I would not be able to pursue ski racing anymore due to a failed knee surgery, cartilage damage and chronic knee pain.


This broke my heart like never before. I felt like my world had truly come crashing down.

The meaning of life for me was always going as fast as I could down the hill while being on sharp edges "skiing", it was what I breathed, it is what kept me going. So when this news arrived, I truly felt like "what is the point of life without skiing".



Come August I had to decide what I was going to do with my life; most universities had already stopped accepting applications at this point for the upcoming semester. I knew that my next move would not be something conventional. I could not even think about going from my exciting and thrilling ski racing life to business school or anything like that. I knew it needed to be something special.


Fashion design was my plan, but something to start when I was much older .The decision to start that journey started way earlier than planned due to my ski career ending 10-15 years earlier than expected. The fashion design school that I graduated from allowed enrollment just a few days before the semester started, it was one of the only schools left that I could attend that late into the summer. So, I applied, enrolled, and started the womenswear fashion design program.
What inspired BRIELLE?


Once the classes really taught me how to sew and I was able to start building my crafting skills designing became more exciting —but still there was something not fully fulfilling me. I was not 100% satisfied with being a regular student at the design school.I wanted something of my own.


I decided that I wanted to start creating my own collections, doing photoshoots, and really molding my own visions. Once I had this epiphany is when I started building BRIELLE into my portfolio. As my skills grew, my vision could come more to life and BRIELLE allowed me to have artistic freedom outside of school.


The drive and the feeling I would get from skiing is truly what inspired me to start BRIELLE, that need for excitement and control of my own path is what got me first started.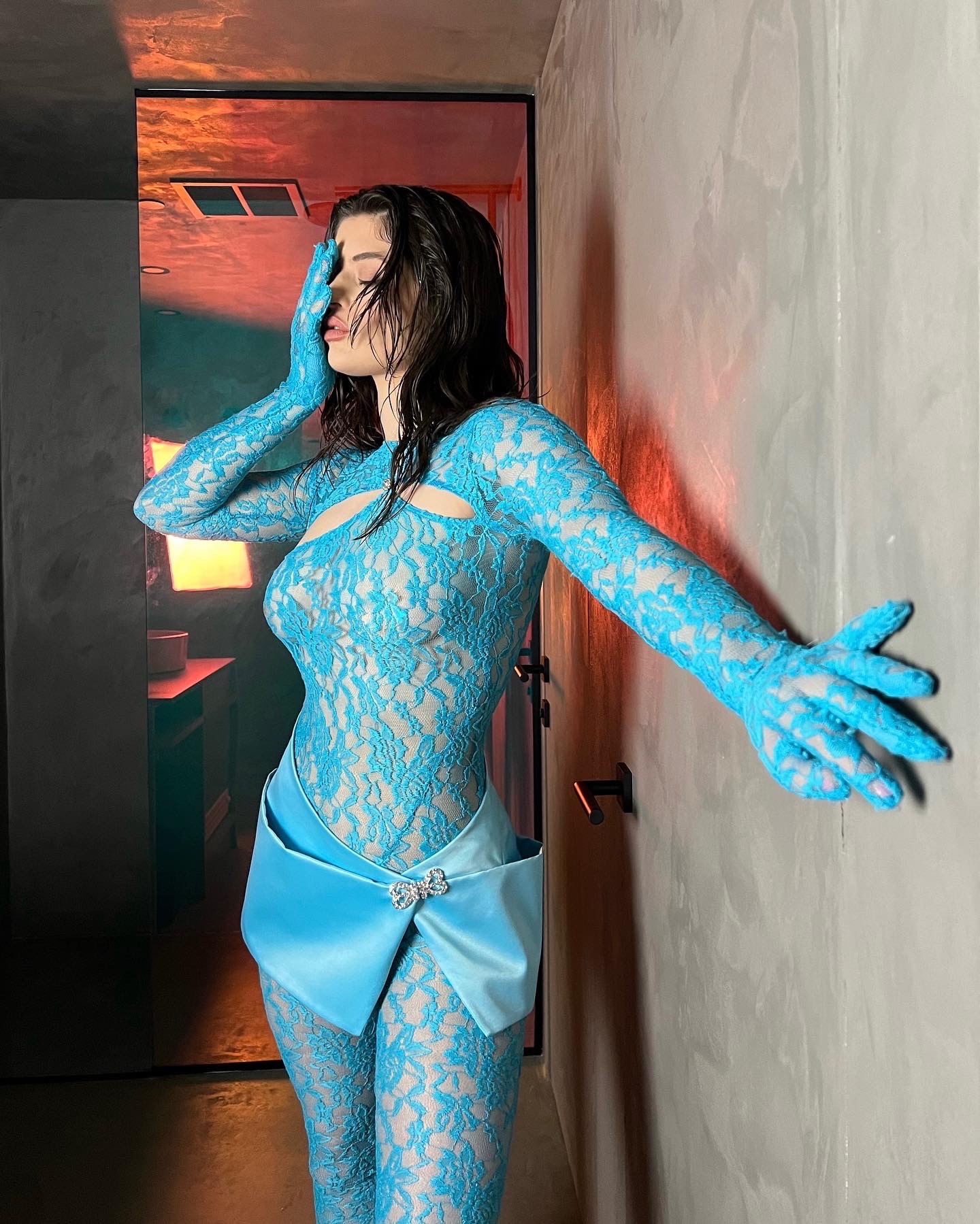 What's your design process?


First there is a vision. I usually will begin building a collection with a feeling or emotion I have and want to express. Either it stems from a song that inspires me, a poem I wrote, or based off of a story or character/persona I created. Since I was young I wrote poetry and continued into adulthood which inspired previous collections. My next collection is going to have a poem and having the collection next to the words connects more. I want to leave some mystery for the upcoming collection but when it drops I think my customers will understand what it's about.


The aesthetic and fit of BRIELLE are inspired by ski racing alongwith old Hollywood. Downhill ski racing suits influenced how clothing pieces mold onto a woman's body showcasing the female silhouette. Marilyn Monroe's full body baithingsuits and Audrey Hepburn scarves are huge influences with my jumpsuits (the shorter versions of the catsuits) and headpieces. I would imagine Audrey Hepbhurn riding in an old convertible with a scarf keeping her hair from blowing in the wind.


Once I have an idea for the collection, I review the inspiration images and create a moodboard (this part will sometimes spark the artistic direction for the collection campaign). I then start my fabric selection that speaks to the emotions and imagery I am trying to storytell. Finally, I move onto the design process and silhouette building.

The textures and colors of the fabrics are so vibrant, how do you decide on fabrics for your collections?


I do a lot of fabric research and I do not stop searching until I find fabrics that excite me. Designing my brand of clothing requires a unique perspective; It is this perspective that makes the brand fly or crash. I follow my inner feelings to guide me in making my selections, I expose my research to worldwide sources, I also study my customers, and keep their desires in perspective when selecting fabrics. Nature inspires a lot of my fabric being that it's reminiscent of leaves, floral, and outdoor hues.

As an independent designer what have been some of your most challenging obstacles?


There are several challenges in not only being a designer but an entreprenuer but funding has been the # 1 struggle. I design high end garments versus fast fashion and drop shipping items which require higher budgeting for marketing, building our SEO, finding Montreal-based quality crafters, photoshoots, hiring professional models, even down to the buttons that I buy—everything needs to be high end and top notch.


Social Media has been a factor with the algorithm constantly changing. My Instagram marketing has decreased 60% since last month. My business has depended on Instagram for sales which is an eye opener because these platforms are no longer dependable. I've learned that having my own brand is less about design and more about business. Which leads me to another struggle—not having enough hands to handle all the day to day work. I have to teach myself how to run ads, email marketing, PR and other aspects of running a business that are overall out of my realm as a designer. I'm learning; but I need to hire an in house team and an assistant which I unfortunately don't have the funding for.


I've also lost opportunities because larger fashion brands copy my work and magazines or stylists would prefer to use those brands to BRIELLE. I try to stay in my own lane and not compare myself but there have been situations where I've been unable to grow because my designs have been replicated. I try to stay positive and constantly modify my collections while still keeping my flare and signatures.

What's next for BRIELLE?


I would love for BRIELLE to expand from online to retaiil but buyers are so hard to reach and maintaining relationships have been difficult. I plan to continue to build my e-commerce store, grow an in-house team, as well as collaborate with other artists, creatives, and stylists on future projects.